Update: 13 July 2017
Women of Quebec
At its 50th anniversary, Châtelaine magazine (fr.chatelaine.com) started an Internet project to celebrate this event by inviting 50 well-known Quebecer females to reflect on the progress of women in modern Quebec. Five minutes of video time are allotted in each of the 50 individual interviews. Four video clips from these interviews about are introduced below with a brief biography. The videos in French concern about "Which woman inspired you?" The paragraphs are written in English with the basis of the original French texts from the magazine (www.femmesdeparole.com/le_projet).
Céline Dion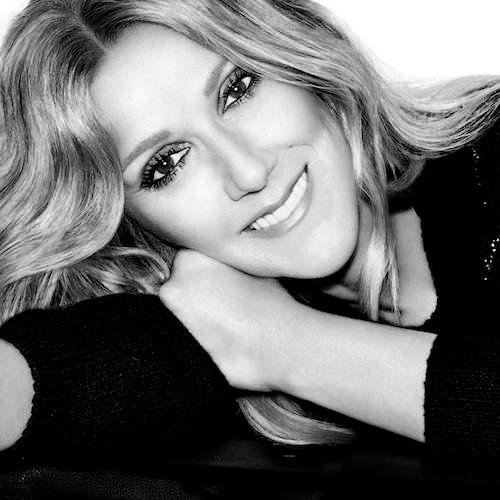 Probably the most famous Canadian in the world or even in history, Céline Dion is better than anyone to fit a "success story". For obvious reasons, Céline Dion has been unable to travel to the studio for the Châtelain interview. However, she was still keen to participate in this project and Châtelain Magazine produced an audio interview instead.

In 1981, aged 12, Céline Dion recorded her first album, under the auspices of René Angélil, who mortgaged his house to that effect! In 1982, she made her debut at the International Festival of Popular Songs in Tokyo. In the following year, she became the first Canadian to receive a Gold LP in France, and also won four Félix. In 1988, in the Song Contest of Eurovision, she launched her international career. Two years later, Céline conquered the American pop market with Unison and ranked in the Top 5 of US Billboard. In 2004, she became a Hollywood star in the Walk of Fame.
Photo: twitter.com/celinedion
Dion's husband René Angélil died of cancer in January 2016. She released a new French album "Encore un soir" in August 2016.
Julie Snyder
Julie Snyder is another TV diva in Quebec. As a TV host, Julie Snyder is provocative but funny. She has a formidable instinct about the tastes of the public in Quebec. She knows the fine line between tolerance and acceptance. So, she often triumphs over as many criticisms as controversies. Some of her audacious encounters are: Wearing a paper bag over her head to interview Catherine Deneuve, the legendary French actress; asking about Larry Flynn, the Hustle publisher, about if he could still have sex although he was confined to a wheelchair; inquiring race car driver Jacques Villeneuve how he peed during a long race; and questioning other celebrities, such as pop singer Madonna.

Since Julie fell in love of the television at sixteen, she has never thought of quitting. In 1990s, she captivated by her boldness and her mischievous acts a large audience, which always wanted more of her. Between 1992 and 1997, she hosted the successful show of "L'enfer, C'est nous autres" at CBC. In 1997, she co-founded a TV production company, Productions J; in the same year she produced a talk-show "Le Poing J" with TVA. In 2000, she decided to venture into France. Through the air-waves of France 2 network, she appeared in her own show "Vendredi, c'est Julie". This popular show lasted to 2002.
1990s Photo in the Magazine L'actualite
Upon her return to Quebec, she produced a dating show "Occupation Double" for her company Productions J. The show had drawn in up to 2 million viewers every week for three years. However, her pet project was "Star Académie " - her version of the French talent show Star Academy. This show stopped after its third seasons in 2005, but not before winning over 3 million viewers - half the population of Quebec. Same year, Julie gave birth to her son Thomas in May after a difficult pregnancy. (Since 2001, Julie was the partner of Pierre Karl Péladeau, the president and CEO of Quebecor Media - the parent company of TVA.) In 2008, the show re-continued its fourth season. She had another child, Romy, in October 2008, but she produced other popular shows with TVA, such as "Le Banquier" (The Banker) and "Deal or No Deal" after 2008.

In 2014, she separated from Pierre but she kept a close friendship with him; they married in August 2015. Péladeau had an interest in politics and won the leader of Parti Québécois in May 2015; they separated again in January 2016, although their relationship became less friendly this time. He retired from politics in December 2016 and took the President & CEO position of Quebecor again in February 2017. Julie announced to be hosting a radio programme with Radio Canada starting in July 2017.
Julie Payette
Ever since fascinated by the image of Apollo at the age of 10, Julie Payette dreamed to be an astronaut. Being the first Canadian to get aboard a space station and logged two space trips, Julie becomes a popular spokesperson for the Canadian Space Agency. She has exceptional qualities - pretty, cheerful, articulate, versatile, multi-talented. She is also fluent in French and English, and can speak some Russian, German, Italian and Spanish. She is an accomplished pianist and an expert player at many sports. Naturally, she is a natural model for young girls interested in science and engineering.

After she graduated from the engineering school of University of McGill in 1986, she worked for IBM. Between 1988 and 1990, she was a graduate student at the University of Toronto, where she received a Master of Applied Science degree in computer engineering. Subsequently, she was a visiting scientist with IBM laboratory in Switzerland in 1991 and a research engineer with Nortel in Montreal in 1992. When the Canadian Space Agency announced the recruitment for new astronauts, Julie was selected in 1992. During the course of training, she obtained her commercial pilot license, her deep-sea diving suit operator license and later her military jet pilot license.
Photo : Agence spatiale canadienne

On May 27, 1999, she joined the crew of space shuttle Discovery to travel to the space station. The goal of the mission was to bring supplies to the space station. Ten years later, she embarked on another shuttle Endeavor as flight engineer. This mission was to bring the materials to complete the construction project for the station. After she retired from the Canadian Space Agency in 2013, she has sat on several boards such as Canadian Olympic Committee and Drug Free Kids Canada, and was the chief executive officer of Montreal Science Centre between 2013 and 2016.

On 13 July 2017, Prime Minister Justin Trudeau appointed Payette as Canada's next governor-general to succeed David Johnston, who has been in the position since 2010. The term of this ceremonial position is seven years and is traditionally alternating between Anglophones and Francophones.

Julie is married to Lieutenant Colonel (Ret.) William Flynn of the Canadian Air Force; they have two children.
Véronique Cloutier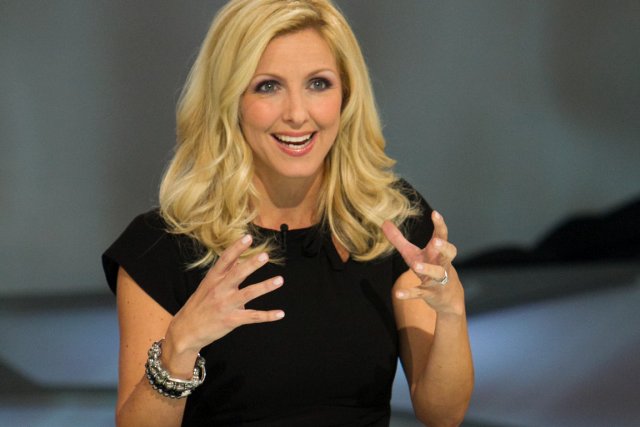 Véronique Cloutier, bright and articulate, is a popular TV host in Quebec and has gained the reputation as the darling of Quebecers. She now hosts "The Noon of Veronica" (Rhythm FM) and "Children of the TV" (CBC). All-round and outgoing, inquisitive and enthusiastic, a younger Véronique would eventually end up before a camera or a microphone. In high school, she worked for the radio stations of CISM and CKAC. Later, she advanced rapidly in television stations, first at TVA and then at MusiquePlus(More Music), although only at CBC, she finally captured the hearts of Quebecor and rose to fame as the host of "La Fureur"(The Fervor). Tireless, she interwove her life with numerous assignments: noon radio talks, prime-time TV, roles in TV series and films, advertising, social causes, and live shows . She was everywhere and one might wonder how she found time to be a mother of three children?
Photo: lapress.ca
She took a pause on TV appearances in April 2014, but she announced a new show in January 2017.